C. Otto Gehrckens:
FKM seal material Vi 840
A breakthrough in the valves sector and gas industry

June 22, 2015 + + + For some years now, one of the central demands from the valve sector and gas industry has been for a seal material that has suitable low temperature flexibility, and which conforms to the DIN EN 14141 standard. Up until now, there simply hasn't been a suitable FKM seal material available.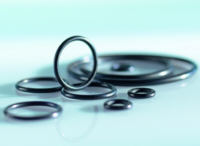 But now, the independent seal manufacturer C. Otto Gehrckens has developed the low temperature flexible 'Vi 840' FKM compound. This has been successfully tested according to DVGW DIN EN 682 (type GBL). What's more, this material has that all-important low temperature flexibility of more than -40°C, which means it therefore fulfils the requirements of DIN EN 14141.
With a TR-10 value of -40.1°C, this high-tech compound is suitable for use at temperatures of right down to -46°C, and therefore fulfils the important API 6A and 6D standards. Furthermore, its resistance has been demonstrated and proven according to the DIN EN 13787 standard. According to the manufacturer, this combination of properties for an FKM seal material is hitherto unique in the market, and therefore represents an enormous advance in seal technology for the valves sector and gas industry.

Source: Henning Wrage, C. Otto Gehrckens GmbH & Co. KG
www.cog.de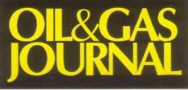 Worldwide more than
100,000 paid subscriptions
Since May 2015 OG&PE (Oil, Gas & Petrochem Equipment) is published as part of the OIL & GAS JOURNAL to serve a consolidated monthly audience of 135,000 oil and gas professionals worldwide - read more


Worldwide more than 48,000 subscriptions -
100% one-year direct request qualification


'What's New' in Upstream, Midstream and Downstream Products & Services. Circulation 37,000

PennWell
Petroleum Group:
Oil & Gas Journal
Oil & Gas Journal Russia
OGJ_eNewsletter
OGJ-Website-Statistics
Oil, Gas & Petrochem Equipment
Offshore Magazine
Offshore Russia
Offshore eNewsletter
Offshore Website Statistics

Oil & Gas Financial Journal

+ + +
For more information, media kits or sample copies please contact
Andreas Sicking
+49 (0)2903-338570
wilhelms@pennwell.com www.sicking.de