E.ON moves forward with transformation: Key organizational and personnel decisions made
E.ON's new setup

April 28, 2015 + + + E.ON aims to be customers' partner of choice for innovative energy solutions. To achieve this aim, it will focus on three core businesses: renewables, energy networks, and customer solutions. The interplay between these businesses will enable E.ON to package solutions for the new energy world, such as sustainable offerings for cities and custom-tailored products and services for industrial customers. In addition, it will develop and expand its activities in marketing, technical innovation, digitalization, and energy solutions; these activities will be centrally managed under the leadership of a new Management Board function. The company's global renewables business, which is managed by E.ON Climate & Renewables, will be further strengthened. E.ON will manage its distribution-network and sales operations through regional units that are close to their markets and customers. "The new setup will enable us to optimally meet customer needs in a rapidly changing energy world. This will directly benefit our 32 million customers in Europe," said Johannes Teyssen, who will be CEO of E.ON in its future guide as well.
All of E.ON headquarters functions will be located at the company's Brüsseler Platz office tower in south Essen, which will provide an optimal work environment for all staff in the Rhine-Ruhr region assigned to the future E.ON. There is also the possibility that it could house an R&D team for product innovation.
+ + +

Uniper, the new company, will begin operations January 1, 2016
The new company, whose core businesses are conventional power generation, energy trading, and exploration and production (E&P), will begin operations at the start of 2016 under the name "Uniper." The name, which stands for "unique performance," underscores the company's outstanding capabilities and expertise. It was suggested by an employee and emerged as the winner over the roughly 3,000 ideas considered. This employee has been with the company for many years and works at a subsidiary that will be part of Uniper.

"Uniper is a superb name for the new company, as was shown by the tests we conducted in numerous target markets," Johannes Teyssen said. "This brand will help sharpen the new company's profile and enhance its appeal to customers, business partners, and employees."

The spinoff encompasses E.ON's activities in the conventional energy world, from technical asset management to energy trading. These activities will be closely meshed and managed from a single location by means of an integrated management model. "Our objective is to achieve a high degree of efficiency and flexibility and to optimally market our portfolio of assets—from power stations and gas storage facilities to LNG terminals and pipelines—in all our markets. We're creating a lean organization with short decision-making pathways so that we can respond successfully to future market needs," said current E.ON CFO and designated Uniper CEO Klaus Schäfer.
Uniper will take over all offices in Düsseldorf currently used by E.ON and will have its headquarters in the city's harbor district. This office building and the current corporate headquarters at E.ON-Platz will house Uniper's main management units as well as its administrative and support functions. The company's engineering activities and asset services will remain in Gelsenkirchen, its nuclear energy unit and IT services in Hanover.

+ + +
"It's good that together we and the Supervisory Board have put in place important elements of the new setup and made key decisions in time for this year's Annual Shareholders Meeting. The implementation of E.ON's of new strategy is right on schedule and we can present this to our shareholders at the Annual Shareholders Meeting next week," Teyssen emphasized.

Source: E.ON - www.eon.com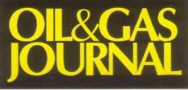 Worldwide more than
100,000 paid subscriptions


Worldwide more than 48,000 subscriptions -
100% one-year direct request qualification


'What's New' in Upstream, Midstream and Downstream Products & Services. Circulation 37,000

PennWell
Petroleum Group:
Oil & Gas Journal
Oil & Gas Journal Russia
OGJ_eNewsletter
OGJ-Website-Statistics
Oil, Gas & Petrochem Equipment
Offshore Magazine
Offshore Russia
Offshore eNewsletter
Offshore Website Statistics

Oil & Gas Financial Journal

+ + +
For more information, media kits or sample copies please contact
Andreas Sicking
+49 (0)2903-338570
wilhelms@pennwell.com www.sicking.de