Complete Europe's gas infrastructure first,
Eurogas chief recommends

Oct. 23, 2015 + + + Europe should concentrate more on completing its natural gas systems and less on trying to reduce demand or building more LNG import terminals, suggested the president of Eurogas, a 44-member organization based in Brussels that represents Europe's gas wholesale, retail, and distribution sectors.
"When Europe believes it has a problem with dominance of a certain supplier ... and that usually means Russia ... the solution should not be lower imports but more suppliers to encourage competition. That's the healthy approach", said Gertjan Lankhorst, who also is chief executive of GasTerra, a Netherlands international gas trading company based in Groningen.
The European Commission formed an Energy Union to diversify supply sources, fully integrate the continents energy market, increase efficiency, reduce emissions, and support research and development of low-carbon technologies, he said during an Oct. 23 appearance at the Brookings Institution.
"The idea that Europe needs to be a liquid market with no price differences between north and south is good," Lankhorst said. "But there needs to be some regulation in transportation, as we've seen in northwestern Europe and the UK."
Transmission companies were asked to form hubs to promote competition, and its working, he said. "But market designs aren't well implemented yet in eastern and central Europe," Lankhorst said. "My focus would be on implementing legislation first, but keeping things from getting political. Simply saying dependence on Russia is bad is the wrong approach. Slovakia, Bulgaria, and other central European countries need to be connected to the rest of the continental grid, he said. "I think there are incentives to invest in central Europe because demand is still growing there," he said.
Not just more terminals
Simply building more LNG terminals is not the solution, Lankhorst said. "Europe is talking now about developing an LNG strategy, which I think is a little funny," he said. "When you have 15 LNG terminals on your coast which are only about 20% used, it does't make sense to build more. Less regulation and a better focus on policies will attract more investment. There shouldn't be extra issues, such as jobs, to create distractions."
Virtually all the gas in central and eastern European flows east and west now, he noted. North-south connections are needed to make markets work there, Lankhorst said. "Governments need to make clear they want companies which conform to the rules," he said. "The record of some EU members is so dismal that companies are leaving. A stable regulatory environment is essential."
He also suggested that Russia should remain a part of the European gas supply mix. "Europeans can get gas from any supplier if they are willing to pay the price," Lankhorst said. "That's why competitive, diversified suppliers are essential. But it's also good to see Russians feel there's still a market for their gas in Europe. That's why there are investments in their proposed pipelines."
Pressures on Russia to change its gas exports policies are tremendous, he said. "I know intense talks are under way there, including letting more Russian companies besides Gazprom export gas," Lankhorst said. "I think there could be some major changes." He said that when possible new competition is created, it works. That's why Russian gas prices in the Baltic States came down when Lithuania built an LNG terminal," he said.
He said Europe's gas industry badly needs to work on its public image there. There is a perception that gas is dangerous because it comes from Russia (although only 5% of Europe is completely dependent on that source), because hydraulic fracturing is seen to hurt the environment, and because its use doesn't address global climate change, Lankhorst said. "Gas should not be used as a political weapon, but people who say these things are the ones politicians listen to."
He recommended that the gas industry in Europe talk less about how clean the fuel is, and engage more with society to keep its social license to operate. "We need not just to talk the talk, but walk the walk, and strive to keep emissions as low as possible," he said.
Source: Oil & Gas Journal
Article by Nick Snow, Oil & Gas Journal Washington Editor
nicks@pennwell.com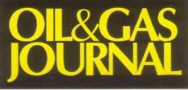 Worldwide more than
100,000 paid subscriptions
Since May 2015
Oil, Gas & Petrochem (OG&PE) is published as part of the
OIL & GAS JOURNAL to serve a consolidated monthly audience of 135,000 oil/gas professionals worldwide
» read more


Worldwide more than 48,000 subscriptions -
100% one-year direct request qualification


'What's New' in Upstream, Midstream and Downstream Products & Services. Circulation 37,000

PennWell
Petroleum Group:
Oil & Gas Journal
Oil & Gas Journal Russia
OGJ_eNewsletter
OGJ-Website-Statistics
Oil, Gas & Petrochem Equipment
Offshore Magazine
Offshore Russia
Offshore eNewsletter
Offshore Website Statistics

Oil & Gas Financial Journal

+ + +
For more information, media kits or sample copies please contact
Andreas Sicking
+49 (0)2903-338570
wilhelms@pennwell.com www.sicking.de
---