Linde to supply LNG fuel gas system to new high-speed ferry


April 10, 2015 + + + Technology company The Linde Group, via its Swedish Engineering subsidiary Cryo AB, has been awarded a contract by Meyer Turku Shipyard of Finland to build a liquefied natural gas (LNG) fuel gas system for the next-generation high-speed ferry being built for AS Tallink Grupp. The ferry will operate in the Baltic Sea between Helsinki, Finland and Tallinn, Estonia and has been designed to comply with the European Emission Control Area (ECA) limits thanks to the use of LNG as fuel.

Lars Persson, Managing Director of Cryo AB, said: "With this project, AS Tallink Grupp and the marine industry takes an important step to contribute to a green Baltic Sea. We are very proud to have been awarded this prestigious contract by Meyer Turku, which shows once again the strong market recognition for our LNG solutions, which are designed to meet the future needs of large roll-on/roll-off passenger vessels."

The advanced LNG fuel gas system consists of two horizontal, vacuum-insulated 300 m³ tanks plus gas handling and control systems. It will supply natural gas to the vessel's dual-fuel engines. The ship's superior service speed of 27 knots is partly attributable to its highly innovative hull shape, engineered specifically to increase fuel efficiency. The ship has a capacity of 2,850 passengers and will be delivered at the start of 2017.
+ + +
Linde plays an active role in the growing popularity of LNG as a low-emission fuel. In June last year, the Finnish Transport Agency commissioned Cryo AB to build an LNG fuel gas system for a new icebreaker. In Nynäshamn, south of Stockholm, Linde built Sweden's first LNG terminal in 2011. In 2012, Linde and marine fuel specialist Bomin founded a joint venture company, Bomin Linde LNG, which is developing a supply chain for LNG as marine fuel including the provision of required infrastructure.

In the 2014 financial year, The Linde Group generated revenue of EUR 17.047 bn, making it the largest gases and engineering company in the world with approximately 65,500 employees working in more than 100 countries worldwide. The strategy of The Linde Group is geared towards long-term profitable growth and focuses on the expansion of its international business with forward-looking products and services. Linde acts responsibly towards its shareholders, business partners, employees, society and the environment - in every one of its business areas, regions and locations across the globe. The company is committed to technologies and products that unite the goals of customer value and sustainable development.

Under the "Clean Technology by Linde" label, the company offers a wide range of products and technologies that help to render renewable energy sources financially viable, and significantly slow down the depletion of fossil resources or reduce the level of CO2 emitted. This ranges from specialty gases for solar module manufacturing, industrial-scale CO2 separation and application technologies to alternative fuels and energy carriers such as liquefied natural gas (LNG) and hydrogen.

For more information go to http://www.linde.com/cleantechnology

Source: Stefan Metz, www.linde.com
Jonas Bergström, www.cryo.se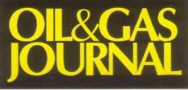 Worldwide more than
90,000 paid subscriptions


Worldwide more than 48,000 subscriptions -
100% one-year direct request qualification


'What's New' in Upstream, Midstream and Downstream Products & Services. Circulation 37,000

PennWell
Petroleum Group:
Oil & Gas Journal
Oil & Gas Journal Russia
OGJ_eNewsletter
OGJ-Website-Statistics
Oil, Gas & Petrochem Equipment
Offshore Magazine
Offshore Russia
Offshore eNewsletter
Offshore Website Statistics

Oil & Gas Financial Journal


+ + +
For more information, media kits or sample copies please contact
Andreas Sicking
+49 (0)2903-338570
wilhelms@pennwell.com www.sicking.de