Published in EPT by Wilhelm Sicking, March 01, 2016
Iran-Oman Gas Pipeline Feasibility Study by Mid-August

March 01, 2016 + + + The Managing Director of the National Iranian Gas Export Company (NIGEC) Alireza Kameli said that the feasibility study on construction of Iran-Oman gas pipeline will be completed by mid-August.

"Study on the land section started two months ago while the seabed section which is delegated to the Iranian Offshore Engineering and Construction Company (IOEC) will be finished by mid-August," Kameli added, Iran's SHANA news agency reported.
Referring to the recent meeting between Iranian Petroleum Minister Bijan Zangeneh and Omani Foreign Minister Yusuf bin Alawai, Kameli said it was agreed that the best and most economical route will be studied and selected.
"Negotiations on the details of the project will start as soon as the study is carried out," he added.
It's worth mentioning that, Iran has undertaken to pump 28 million cubic meters of gas per day to Oman
Source and more information: NIGEC www.iraniangas.ir
Email: Boujarzadeh@nigc.ir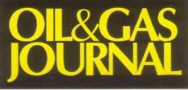 Worldwide more than 100,000 paid subscriptions
Since May 2015
Oil, Gas & Petrochem (OG&PE) is published as part of the
OIL & GAS JOURNAL to serve a consolidated monthly audience of 135,000 oil/gas professionals worldwide
» read more


Worldwide more than 48,000 subscriptions -
100% one-year direct request qualification


'What's New' in Upstream, Midstream and Downstream Products & Services. Circulation 37,000

PennWell
Petroleum Group:
Oil & Gas Journal
Oil & Gas Journal Russia
OGJ_eNewsletter
OGJ-Website-Statistics
Oil, Gas & Petrochem Equipment
Offshore Magazine
Offshore Russia
Offshore eNewsletter
Offshore Website Statistics

Oil & Gas Financial Journal

+ + +
For more information, media kits or sample copies please contact
Andreas Sicking
+49 (0)2903-338570
wilhelms@pennwell.com www.sicking.de