Siemens presents Industrie 4.0
solutions for the oil and gas sector in Houston
April 1, 2016 + + + Siemens has met on March 30 and 31 in Houston, Texas, with several hundred industry experts at the Siemens Oil and Gas Innovations Conference (SOGIC) 2016 to talk about digital solutions for the oil and gas industry. In the future, offshore platforms are to be increasingly controlled and operated from onshore locations.

Siemens Managing Board Member Lisa Davis explained at SOGIC how production companies can reduce their costs while increasing production. Siemens is delivering, for example, a fully integrated digital solution package comprising electrical equipment, instrumentation, process control and telecommunication systems for the Norwegian oil platform Ivar Aasen in the North Sea. The intensive data collection additionally contributes to a safe systems operation. Commissioning is currently underway at Ivar Aasen, where oil production is set to begin at the end of 2016.

Moreover, Siemens' software solutions COMOS and COMOS Walkinside turn engineers into avatars: An exact 3D model provides them with information on every component in the facility, without ever setting foot onboard. Digital solutions turn data into real-time knowledge for faster, smarter decision making. "This can save millions of euros," states Davis.
Source: www.siemens.com
See also: Pictures of the Future: The Future of Oil & Gas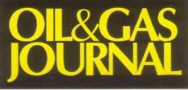 Worldwide more than 100,000 paid subscriptions
Since May 2015
Oil, Gas & Petrochem (OG&PE) is published as part of the
OIL & GAS JOURNAL to serve a consolidated monthly audience of 135,000 oil/gas professionals worldwide
» read more


Worldwide more than 48,000 subscriptions -
100% one-year direct request qualification


'What's New' in Upstream, Midstream and Downstream Products & Services. Circulation 37,000

PennWell
Petroleum Group:
Oil & Gas Journal
Oil & Gas Journal Russia
OGJ_eNewsletter
OGJ-Website-Statistics
Oil, Gas & Petrochem Equipment
Offshore Magazine
Offshore Russia
Offshore eNewsletter
Offshore Website Statistics

Oil & Gas Financial Journal

+ + +
For more information, media kits or sample copies please contact
Andreas Sicking
+49 (0)2903-338570
wilhelms@pennwell.com www.sicking.de