First subsea wet gas compressor
starts up at Gullfaks offshore Norway

Oct. 10, 2015 + + + Statoil and partners Petoro and OMV have brought onstream the world's first subsea wet gas compression on the seafloor of the Gullfaks field in the North Sea. The technology, designed and supplied by OneSubsea, is expected to increase recovery by 22 MMboe and extend plateau production from the Gullfaks South Brent reservoir by around two years.
Last month Statoil started up the world's first subsea gas compression system at its Åsgard complex in the Norwegian Sea. Both technologies serve to maintain production when reservoir pressure drops after a certain time.
According to Statoil, subsea compression has a stronger impact than conventional platform-based compression, and avoids the extra weight and space that would be taken up by fitting a compression module on the platform.
Also, a wet gas compressor does not require gas and liquid separation before compression, allowing use of smaller modules and a simpler structure on the seabed. The system comprises a 420-metric ton (463-ton) protective structure, a compressor station with two 5-MW compressors with a total weight of 650 metric tons (716 tons), and all equipment needed for power supply and system control on the Gullfaks C platform.
"The recovery rate from the Gullfaks South Brent reservoir may be increased from 62% to 74% by applying this solution in combination with other measures," said Kjetil Hove, senior vice president for the operations west cluster.
Statoil may also look to tie in other subsea wells to the wet gas compressor via existing pipelines – the station has been prepared for this eventuality.
"It is an efficient system and a concept that can be used for improved recovery on small and medium-sized fields. We are searching for more candidates that are suitable," Hove said.

Source: Statoil
Article by Offshore staff, Offshore Magazine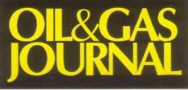 Worldwide more than
100,000 paid subscriptions
Since May 2015
Oil, Gas & Petrochem (OG&PE) is published as part of the
OIL & GAS JOURNAL to serve a consolidated monthly audience of 135,000 oil/gas professionals worldwide
» read more


Worldwide more than 48,000 subscriptions -
100% one-year direct request qualification


'What's New' in Upstream, Midstream and Downstream Products & Services. Circulation 37,000

PennWell
Petroleum Group:
Oil & Gas Journal
Oil & Gas Journal Russia
OGJ_eNewsletter
OGJ-Website-Statistics
Oil, Gas & Petrochem Equipment
Offshore Magazine
Offshore Russia
Offshore eNewsletter
Offshore Website Statistics

Oil & Gas Financial Journal

+ + +
For more information, media kits or sample copies please contact
Andreas Sicking
+49 (0)2903-338570
wilhelms@pennwell.com www.sicking.de