Wintershall, Gazprom swap natural gas assets

Oct. 02, 2015 + + + Wintershall Holding GMBH and OAO Gazprom have completed an equally valued assets swap whereby Wintershall takes 25.01% interest in two western Siberian blocks and Gazprom takes full stake in natural gas trading and storage businesses.
The deal is effective Sept. 30, financially retroactive to Apr. 1, 2013, and marks the exit by Wintershall from its gas trading and storage businesses. The companies initially agreed to the swap in 2012, but the deal was cancelled late last year (OGJ Online, Dec. 19, 2014).
Wintershall receives the economic equivalent of 25.01% interest in Blocks IV and V in the Achimov formation of the Urengoy gas and condensate field in Western Siberia (OGJ Online, Nov. 4, 2013). The two blocks will be jointly developed by Gazprom and Wintershall.
Gazprom says the Achimov deposits lie at 4,000 m and feature abnormally high formation pressures and presence of heavy paraffins, which considerably complicate development and exploitation. Geological exploration has proven the Achimov deposits' productivity across a vast area of the Nadym-Pur-Taz region. The bulk of recoverable hydrocarbon reserves of the deposits are accumulated in Urengoy.
Blocks IV and V have total hydrocarbon resources of 274 billion cu m (bcm) of gas and 74 million tonnes of condensate, together equivalent to 2.4 billion boe, according to the development plan confirmed by the Russian mining authority. An annual plateau production of at least 8 bcm of gas is expected from the two blocks. Production is slated to start in 2018.
Achimgaz, a joint venture of Wintershall and Gazprom established in 2003 (OGJ Online, July 21, 2003), brought the first pilot block of Achimov deposits into test operation in 2008 (OGJ Online, Nov. 12, 2008).

In return, Gazprom takes Wintershall's 50% stake in previously joint-operated gas trading and storage companies Wingas GMBH, Wintershall Erdgas Handelshaus Berlin GMBH & Co. KG (WIEH), and Wintershall Erdgas Handelshaus Zug AG (WIEE), including shares in Astora GMBH & Co., which operates gas storage facilities in Rehden and Jemgum, Germany, as well as a share in gas storage in Haidach, Austria.
Gazprom now owns 100% of Wingas, WIEH, and WIEE. Gazprom also receives 50% interest in activities relating to Wintershall Noordzee BV, which is active in the exploration and production of oil and gas in the southern North Sea.
Wintershall says its partnership with Gazprom in gas transportation activities will continue. The two companies also partner in developing Yuzhno-Russkoye field in Siberia as well as implementing the Nord Stream gas pipeline connecting Vyborg, Russia and Greifswald, Germany.
Source: Oil & Gas Journal - www.ogj.com
Matt Zborowski at matthewz@ogjonline.com.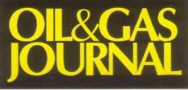 Worldwide more than
100,000 paid subscriptions
Since May 2015
Oil, Gas & Petrochem (OG&PE) is published as part of the
OIL & GAS JOURNAL to serve a consolidated monthly audience of 135,000 oil/gas professionals worldwide
» read more


Worldwide more than 48,000 subscriptions -
100% one-year direct request qualification


'What's New' in Upstream, Midstream and Downstream Products & Services. Circulation 37,000

PennWell
Petroleum Group:
Oil & Gas Journal
Oil & Gas Journal Russia
OGJ_eNewsletter
OGJ-Website-Statistics
Oil, Gas & Petrochem Equipment
Offshore Magazine
Offshore Russia
Offshore eNewsletter
Offshore Website Statistics

Oil & Gas Financial Journal

+ + +
For more information, media kits or sample copies please contact
Andreas Sicking
+49 (0)2903-338570
wilhelms@pennwell.com www.sicking.de