Bender expands in South America

June 26, 2015 + + + Bender is reinforcing its presence in South America by opening an official branch in the Chilean capital of Santiago de Chile on 01 July 2015. The Managing Director of Bender Latin America is Sergio Julian, who reports directly to Dr Dirk Pieler (CEO of Bender GmbH & Co. in Grünberg). The branch currently has four employees. The sales area covers the whole of South American apart from Brazil.
There is further support in Medellin, Colombia, where Diego Leon Sanches Rios has been working for Bender since 01 June 2015 and reporting directly to Sergio Julian at Bender Latin America. There are also changes in Uraguay. In this region, the company has attracted MGI - Soluciones en Ingeniera Eléctrica in Montevideo as a new representative. The company is run by Mauro Garcia.
This means Bender is now represented in the following countries in Central and South America: Mexico, Panama, Venezuela, Columbia, Ecuador, Peru, Chile, Argentina and Brazil.

Bender means active damage prevention in On- and Offshore applications of oil and gas production. The efficient, safe and environmentally-compatible extraction and processing of these raw materials is regarded as extremely important in the oil and gas industry. Flammable gases, liquids and vapours obviously have to be expected here, meaning that there may also be an increased fire hazard. This places tough demands on electrical safety, and not just with reference to the production process.
Bender is also known for the preventive monitoring of marine propulsion systems and on-board systems ... and offers extensive know-how on and solutions for every aspect of reliable power supplies for all maritime applications on the open sea and in inshore waters - from ships and submarines in the civilian and military sectors, to offshore facilities, and on to crane and container systems.

Source: Marita Schwarz, Bender Group
www.bender.de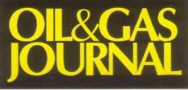 Worldwide more than
100,000 paid subscriptions
Since May 2015 OG&PE (Oil, Gas & Petrochem Equipment) is published as part of the OIL & GAS JOURNAL to serve a consolidated monthly audience of 135,000 oil and gas professionals worldwide - read more


Worldwide more than 48,000 subscriptions -
100% one-year direct request qualification


'What's New' in Upstream, Midstream and Downstream Products & Services. Circulation 37,000

PennWell
Petroleum Group:
Oil & Gas Journal
Oil & Gas Journal Russia
OGJ_eNewsletter
OGJ-Website-Statistics
Oil, Gas & Petrochem Equipment
Offshore Magazine
Offshore Russia
Offshore eNewsletter
Offshore Website Statistics

Oil & Gas Financial Journal

+ + +
For more information, media kits or sample copies please contact
Andreas Sicking
+49 (0)2903-338570
wilhelms@pennwell.com www.sicking.de