Ernst & Young:
Oil-price collapse to boost global M&A activity in 2015


2014, Jan. 22 + + + The oil-price collapse will facilitate increased global transaction activity in 2015 as companies revise and implement new strategies, according to a quarterly report on the industry published by Ernst & Young.
"On one hand, upstream companies with strong balance sheets operating in low-cost basins will be well-positioned to not only weather the dip in prices, but also scoop up assets from those with less liquidity or more capital intensive assets," Mitch Fane, E&Y oil & gas transaction advisory services leader, explained in the report.
"At the same time, companies across the O&G segment will be pressured to review and reshape their portfolios to optimize capital and create higher returns," Fane said.
During fourth-quarter 2014, activity rebounded as total reported deal value increased 10% quarter-over-quarter and 67% year-over-year. However, total deal volume was down 39% quarter-over-quarter and 20% year-over-year. Global upstream deals followed a similar trend, as values rose 21% and volumes lost 22% from the previous year.
Midstream transactions continued to dominate with 19 deals in North America alone for $56.6 billion.
Capital expenditures in 2015 from oil field services companies, meanwhile, may be cut as much as 20-25% as companies seek to keep debt levels under control and slow production growth, E&Y says.
Upstream operators are expected to put significant pressure on oil field services supplies to reduce costs. In response, oil field services firms will fight to retain market share through both innovation and consolidation.
Oil, gas price outlook:
Based on current forecasts of oil demand and non-OPEC supply, in this year's first half, the market is expected to need substantially less than 30 million b/d of crude from OPEC, which is the amount the cartel has been producing and vowed to keep producing
If OPEC continues to produce more than 30 million b/d and there are no unexpected supply outages, the market could see a surplus of as much as 1.5-2 million b/d in the first half, E&Y says.
By the second half, the price collapse is expected to cause US production growth to slow somewhat, but not to reverse. Seasonal demand increases will also play a role in the slightly improving supply-demand fundamentals, E&Y notes.
The sharp decline in prices has also impacted global gas markets, as oil-linked LNG has fallen to levels on par with hypothetical US LNG export prices.
Although US natural gas prices have weakened less than oil prices, they are still declining due to continued high production, weak early-winter demand, relatively high gas storage levels, and the decline in NGL prices.
Due to their link to oil prices, global gas prices also declined in fourth-quarter 2014. Most notably, the oil-price collapse has minimized the advantage of spot-priced gas since oil-linked LNG trading prices are now essentially on par with hypothetical US LNG exports.
Refining outlook
Refining margins declined in the fourth quarter, except in Asia, but 2014 was a solid year overall, E&Y says. Average annual margins across the globe were down slightly except in the US East and Gulf Coasts.
Refiners in the US Midwest had another strong year, E&Y says, although their advantage lessened as transportation bottlenecks were removed. Notional cracking margins on a New York Mercantile Exchange 3-2-1 basis recovered to around $25/bbl during the year before sliding again in the fourth quarter.
Refining margins going forward are likely to come under pressure in the first quarter as more refining capacity starts up amid high global inventories and with only modest oil demand growth, E&Y says. The expected narrowing US crude differentials will also limit some of the advantage to US refiners.
Source Oil & Gas Journal
By OGJ editors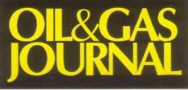 Worldwide more than
90,000 paid subscriptions


Worldwide more than 48,000 subscriptions -
100% one-year direct request qualification


'What's New' in Upstream, Midstream and Downstream Products & Services. Circulation 37,000

PennWell
Petroleum Group:
Oil & Gas Journal
Oil & Gas Journal Russia
OGJ_eNewsletter
OGJ-Website-Statistics
Oil, Gas & Petrochem Equipment
Offshore Magazine
Offshore Russia
Offshore eNewsletter
Offshore Website Statistics

Oil & Gas Financial Journal


+ + +
For more information, media kits or sample copies please contact
Andreas Sicking
+49 (0)2903-338570
wilhelms@pennwell.com www.sicking.de