Norway offers 54 licenses in APA 2014, announces licensing round
By OGJ editors

2014, Jan. 20 + + + Statoil ASA, Lundin Petroleum AB, and E.On E&P Norge AS headlined Norway's Awards in Predefined Areas 2014 (APA 2014) licensing round for the North, Norwegian, and Barents seas.
Norway offered ownership interests in 54 production licenses (PL) to 43 companies out of a record 47 that applied. Thirty-four of the PLs encompass the North Sea, 16 the Norwegian Sea, and 4 the Barents Sea.
Twenty-three companies were offered operatorships. Statoil and Lundin were offered the most with 8 and 6, respectively. Total E&P Norge AS and Tullow Oil Norge AS followed with 5 each.
Statoil also received the most overall license offers at 15, including in the North Sea 80% ownership and operatorship in PL783 and 20% ownership in PL782S west of Balder, acreage the company says has "significant volume potential on the eastern flank of the South Viking Graben in a prolific oil prone area." The company says PL782S is stratigraphically split and limited upward by Base Cretaceous.
E.On received 12 offers overall, Total 9, Det norsk oljeselskap ASA 9, Lundin 8, and Wintershall Norge AS 8.
The APA licensing rounds cover the most explored areas on the Norwegian continental shelf (NCS). One of the primary challenges in mature areas is the expected decline in discovery size, the Norwegian government explains.
Minor discoveries will not be able to carry standalone developments, but may be profitable when they can exploit existing and planned processing equipment and transportation systems, or be seen in context with other discoveries or planned developments. Timely discovery and exploitation of such resources is therefore important, the government says.
23rd licensing round announced
Norway's Ministry of Petroleum and Energy is offering for bid 57 blocks—or parts of blocks—in the 23rd licensing round, with the intention of awarding licenses in first-half 2016.
Thirty-four blocks are in the southeastern Barents Sea, which encompasses the formerly disputed area toward Russia; 20 blocks are in other parts of the Barents Sea; and 3 blocks are in the Norwegian Sea.
"By initiating petroleum activity in the southeastern Barents Sea, we reach yet another milestone for Norwegian petroleum activities," commented Tord Lien, Norway's minister of petroleum and energy. "For the first time since 1994, we will explore an entirely new area on the [NCS]."
This licensing round includes time restrictions for exploration drilling to safeguard the consideration for important environmental assets along the actual-observed ice edge, where ice is located at any given time.
The ministry in August 2013 invited companies to nominate blocks they wanted to include in the 23rd licensing round (OGJ Online, Sept. 3, 2013). Forty companies ultimately nominated 160 blocks. Based on the nominations and the authorities' own assessments, a proposal to announce 61 blocks, or parts of blocks was prepared.
Four of the nominated blocks were not included in the announcement following a public consultation period. However, the ministry submitted a proposal for consultation on Jan. 20 to include the blocks in APA 2015, allowing for more rapid exploration of the blocks in the Norwegian Sea. Award of new PLs under APA 2015 is planned before awards in the 23rd licensing round.
TGS-NOPEC Geophysical Co. in 2014 conducted 2D and 3D multiclient projects in the Norwegian Barents Sea in preparation for the licensing round (OGJ Online, Apr. 24, 2014). At least 33 companies participated in the collaboration, jointly aiming to secure good data quality and low acquisition costs (OGJ Online, Feb. 25, 2014).
Source: Oil & Gas Journal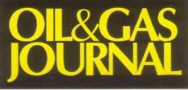 Worldwide more than
90,000 paid subscriptions


Worldwide more than 48,000 subscriptions -
100% one-year direct request qualification


'What's New' in Upstream, Midstream and Downstream Products & Services. Circulation 37,000

PennWell
Petroleum Group:
Oil & Gas Journal
Oil & Gas Journal Russia
OGJ_eNewsletter
OGJ-Website-Statistics
Oil, Gas & Petrochem Equipment
Offshore Magazine
Offshore Russia
Offshore eNewsletter
Offshore Website Statistics

Oil & Gas Financial Journal


+ + +
For more information, media kits or sample copies please contact
Andreas Sicking
+49 (0)2903-338570
wilhelms@pennwell.com www.sicking.de