Panalpina establishes Energy Solutions
to serve world's biggest logistics demands


Sept 5, 2014 + + + Panalpina has merged its Panprojects and Oil & Gas activities to create Panalpina Energy Solutions, a specialised service that designs tailor-made transport solutions for the world's most ambitious energy projects. Panalpina veteran Hans Toggweiler heads the new entity. Panalpina's latest move to improve has seen it merge two of its most distinctive activities to create a new specialised service for the energy sector.

Panalpina Energy Solutions gives customers access to a global force of skilled professionals with the knowledge, experience and resources at their disposal to deliver on the most demanding logistics needs.
"Bringing our resources together makes us even stronger, and gives our customers a service with the scale, breadth and capability that matches the ambition of their projects," says Peter Ulber, CEO of Panalpina.

Panalpina Energy Solutions has more than 2,200 dedicated staff, who create tailor-made, end-to-end transport solutions for each individual requirement across the entire lifecycle – from exploration to decommissioning. They are experts in compliance and the meticulous planning, execution and monitoring involved in energy industry logistics.

"The new group builds on Panalpina's heritage and combines our strengths in large-scale industrial projects work and the oil & gas industry. It will create synergies, strengthen operations, increase efficiency and improve the service delivered to customers," says Hans Toggweiler, newly designated global head of Energy Solutions.
Toggweiler has already been supporting Panalpina as a consultant and has a wealth of experience in the projects and energy industry. He has worked for Panalpina for over 32 years in various functions in Zurich, New York, Houston and Morristown. In 1998, he joined Deutsche Post DHL as CEO of Forwarding for North America & Americas and in 2010 he assumed the position of CEO for the Global operations of DHL Industrial Projects and Oil & Energy which he held until 2013.
+ + +

About Panalpina
The Panalpina Group is one of the world's leading providers of supply chain solutions. The company combines its core products of Air Freight, Ocean Freight, and Logistics to deliver globally integrated, tailor-made end-to-end solutions. Drawing on in-depth industry know-how and customized IT systems, Panalpina manages the needs of its customers' supply chains, no matter how demanding they might be. The Panalpina Group operates a global network with some 500 offices in more than 70 countries, and it works with partner companies in a further 90 countries. Panalpina employs around 16,000 people worldwide who deliver a comprehensive service to the highest quality standards – wherever and whenever.


Source: Sandro Hofer, Frank Bichowski
www.panalpina.com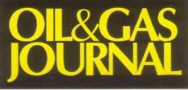 Worldwide more than
90,000 paid subscriptions


Worldwide more than 48,000 subscriptions -
100% one-year direct request qualification


'What's New' in Upstream, Midstream and Downstream Products & Services. Circulation 37,000

PennWell
Petroleum Group:
Oil & Gas Journal
Oil & Gas Journal Russia
OGJ_eNewsletter
OGJ-Website-Statistics
Oil, Gas & Petrochem Equipment
Offshore Magazine
Offshore Russia
Offshore eNewsletter
Offshore Website Statistics

Oil & Gas Financial Journal


+ + +
For more information, media kits or sample copies please contact
Andreas Sicking
+49 (0)2903-338570
wilhelms@pennwell.com www.sicking.de