Outlook for Import Substitution of Oilfield Services Equipment
in Russia: No Easy Way Out


2015-Feb-04 + + + The Russian oilfield services equipment market currently stands on the threshold of radical changes. The country could experience a shortage of mission-critical technology for its oil and gas industry due to the imposition of sanctions by Western countries on supplies to Russia of equipment and solutions for Arctic, deepwater and shale projects. This, in turn, could lead to a reduction of the scope of hydrocarbon production in the medium term. The dependence of Russian oil companies on Western equipment, according to various estimates, has reached 60-80 percent for most categories, and it will be no easy matter to replace it with Russian analogs anytime in the near future.

The prevailing situation is forcing Russian E&P and OFS companies to seek out alternative suppliers of equipment both inside the country and in Asian countries, i.e. those that do not participate in the sanctions against Russia. The Russian companies that are capable of rapidly replacing banned equipment with similar facilities of their own production will gain an opportunity to strengthen their market positions and conquer new niches. In segments where domestic manufacturers do not possess advanced technology, the market could be redistributed among Asian companies (mainly Chinese), for which the current situation in Russia opens up a whole range of new opportunities.

» Which types of Western equipment are currently the most critical for the Russian oil and gas industry? » Which Russian manufacturers have the ability to scale up their footprint in these niches, and which Asian companies will they have to compete with? » What challenges and opportunities are related to the import substitution of Western equipment in the short and medium terms?
These and other issues are addressed in RPIís new study dedicated to the outlook for import substitution of oilfield services equipment in Russia in light of the current geopolitical and macroeconomic conditions.

This research report analyzes the current environment of the Russian oil and gas industry, examines scenarios pertaining to the development of O&G production in the country in view of external factors and provides an assessment of the demand for oilfield services equipment required to implement upstream projects in the pipeline until 2020. Separate attention in the study is devoted to an overview of foreign equipment, the import of which is most sensitive for the Russian oil and gas industry, as well as issues related to the maintenance and repair of previously purchased equipment. The final section of the report offers an analysis of options for substitution of the most hard-to-replace types of OFS equipment in the short and medium terms.

The main sections of the report cover the following:
1. The current situation and projections for development of oil and gas production in Russia until 2020
2. Factors impacting the expansion of Russiaís O&G and oilfield service industries
3. Overview of Western-made equipment, the import of which is most sensitive for Russian oil and gas production
4. Analysis of options for import substitution of Western equipment and spare parts by way of domestic production and supplies from Asian countries

The study provides in-depth analysis of such equipment segments as: drilling rigs, top drives for drilling rigs, floor wrenches, hydraulic fracturing equipment, and MWD/LWD equipment. Each type of equipment includes a market assessment, current supply and demand and quantitative projections for the near future.
This report could be a valuable tool for E&P and OFS companies in the strategic decision-making process when attempting to evaluate the range of current and potential suppliers of equipment required as part of import substitution measures.

The insights offered in the report could assist manufacturers of equipment in gaining a better understanding of the outlook for market expansion, assessing their own market positions in terms of comparative analysis and adjusting their strategic plans in view of the competitive environment.
The study might also be helpful to banks and investors in identifying prospective projects that provide for upgrading the production of equipment by Russian companies or manufacturing brand new products, as well as assessing any possible risks that may arise during the financing of these projects.

ReportEN6 - Outlook for Import Substitution of Oilfield Services Equipment in Russia: No Easy Way Out

- Release date: December 2014
- Language: Russian or English
- Format: book and cd (print-out protected)
- Price: 2250 Euro
- Price in rubles: 112 500 RUB (1 EUR = 50 RUB)
RPI Research - www.rpi-research.com - research@rpi-research.com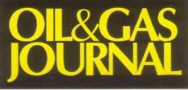 Worldwide more than
90,000 paid subscriptions


Worldwide more than 48,000 subscriptions -
100% one-year direct request qualification


'What's New' in Upstream, Midstream and Downstream Products & Services. Circulation 37,000

PennWell
Petroleum Group:
Oil & Gas Journal
Oil & Gas Journal Russia
OGJ_eNewsletter
OGJ-Website-Statistics
Oil, Gas & Petrochem Equipment
Offshore Magazine
Offshore Russia
Offshore eNewsletter
Offshore Website Statistics

Oil & Gas Financial Journal


+ + +
For more information, media kits or sample copies please contact
Andreas Sicking
+49 (0)2903-338570
wilhelms@pennwell.com www.sicking.de