Dive into the Undersea Mechatronic World of WITTENSTEIN
Subsea Expo 2015, Aberdeen, booth 145

2015, Jan. 28 + + + WITTENSTEIN motion control (WMC) has led the field of mechatronic drive technology for extreme environmental conditions since 1992.

Our actuation systems have been utilised in subsea oil & gas as well as down-hole drilling applications for over a decade. They are designed for extreme environments with a high degree of reliability to ensure an extended lifetime of operation.

At the Subsea Expo in Aberdeen, WMC will present intelligent components and integrated severe-service systems that are used successfully on numerous projects. Beyond our ability to offer customer integrated motion control systems, we also offer a range of standard products for use in the following applications:
subsea actuators for valves and chokes
subsea pump systems
subsea HV switch systems
subsea motors for HPU and Mud recirculation
streamer steering systems
subsea vehicle valve control
manipulator arm control
directional drilling power generators
directional drilling gear systems
For more information please have a look
here
!
Should you wish to book a personal appointment in advance or if you have any other questions, please call Fabienne Laville-Isabey, tel. +49 7931 493-10377.

Source: Fabienne-Laville-Isabey, Mark Perry,
WITTENSTEIN - sales-wmc@wittenstein.de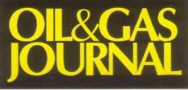 Worldwide more than
90,000 paid subscriptions


Worldwide more than 48,000 subscriptions -
100% one-year direct request qualification


'What's New' in Upstream, Midstream and Downstream Products & Services. Circulation 37,000

PennWell
Petroleum Group:
Oil & Gas Journal
Oil & Gas Journal Russia
OGJ_eNewsletter
OGJ-Website-Statistics
Oil, Gas & Petrochem Equipment
Offshore Magazine
Offshore Russia
Offshore eNewsletter
Offshore Website Statistics

Oil & Gas Financial Journal


+ + +
For more information, media kits or sample copies please contact
Andreas Sicking
+49 (0)2903-338570
wilhelms@pennwell.com www.sicking.de