E.ON and RasGas sign medium-term flexible contract for the supply of LNG
Contract deepens partnership with State of Qatar and develops E.ON's presence in Middle East ... and further diversifies E.ON's gas supply portfolio

May 28, 2014 + + + E.ON and RasGas Company Limited (RasGas) have signed a medium-term flexible contract, with immediate effect, for the supply of liquefied natural gas (LNG) from Qatar to the Isle of Grain in the United Kingdom. The three-year contract has the potential to supply up to around two billion cubic meters over its term.

Christopher Delbrück, CEO of E.ON Global Commodities SE, said: "I'm delighted that we have been able to conclude this agreement with RasGas, one of the world's leading LNG players. The contract is a significant step in the development of our global growth strategy and is another big step in the development of our long-term partnership with the State of Qatar. In a rapidly changing LNG marketplace, we are very pleased to have been able to reach an agreement that supports the ambitions of both our companies. Further, the deal enables us to take advantage of our existing UK regas position."

Hamad Rashid Al Mohannadi, CEO of RasGas, said: "RasGas has four long-term LNG contracts in Europe, and the UK is a very important market to the State of Qatar. As a global energy supplier, RasGas remains focused on executing its short and long-term sales commitments in a safe and reliable manner. Over the past 20 years, we have demonstrated that our key strengths – reliability, deliverability and flexibility – are what set us apart, making RasGas extremely competitive on the global stage."

E.ON regards Qatar as a priority country in the expansion of the company's LNG business model, including short and long-term supply agreements. Qatar possesses the world's third-largest gas reserves and has, by developing an impressive infrastructure for exporting LNG, established itself as leader on the global LNG market. In 2009, E.ON opened an office in Doha, Qatar, in addition to its Middle East office in Dubai, United Arab Emirates.

RasGas exports to countries across Asia, Europe and the Americas with a total LNG production capacity of approximately 37 million tons per annum. With a diverse mix of modern, long-term chartered vessels, from conventional through to Q-Max, RasGas has earned a global reputation for safety, reliability and deliverability.

E.ON Global Commodities is the energy trading business of E.ON, one of the world's largest investor-owned power and gas companies. As the commercial hub for E.ON to the international wholesale markets, it sources, stores, transports, markets and trades energy commodities on a global scale. The company also owns and operates a pipeline infrastructure business, which supports gas supply and trading activities, and an unbundled gas storage business.

This press release may contain forward-looking statements based on current assumptions and forecasts made by E.ON Group management and other information currently available to E.ON. Various known and unknown risks, uncertainties and other factors could lead to material differences between the actual future results, financial situation, development or performance of the company and the estimates given here. E.ON SE does not intend, and does not assume any liability whatsoever, to update these forward-looking statements or to conform them to future events or developments.
Source: E.ON - www.eon.com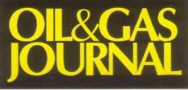 Worldwide more than
90,000 paid subscriptions

Worldwide more than 48,000 subscriptions -
100% one-year direct request qualification


'What's New' in Upstream, Midstream and Downstream Products & Services. Circulation 37,000

PennWell
Petroleum Group:
Oil & Gas Journal
Oil & Gas Journal Russia
OGJ_eNewsletter
OGJ-Website-Statistics
Oil, Gas & Petrochem Equipment
Offshore Magazine
Offshore Russia
Offshore eNewsletter
Offshore Website Statistics

Oil & Gas Financial Journal


+ + +
For more information, media kits or sample copies please contact
Andreas Sicking
+49 (0)2903-338570
wilhelms@pennwell.com www.sicking.de