PSI Awarded Contract from the OAO Gazprom
for Gas Transport in the Northwest Region of Russia
Control system software for dispatching centres and compressor stations

2014, Dec 08 + + + PSI has been contracted by the system integrator OAO Gazprom avtomatizatsiya with the delivery of the software for a total of 12 control systems and control system expansions for dispatching centres and compressor stations in the north-western region of Russia. The Gazprom subsidiaries Gazprom Transgaz St. Petersburg and Gazprom Transgaz Ukhta are responsible for gas transportation in this region. PSI has already supplied control systems for them as part of the strategic projects SEG (Nord-Stream onshore section on the Russian mainland) and Bovanenkovo–Ukhta–Torshok. With this important contract Gazprom reinforces its decision to employ PSI control systems for new investments and suitable replacement investments in its gas transportation business.

The order consists of the first delivery stage for the planned replacement investments in the framework of migration projects for existing gas transportation pipelines of the Gazprom subsidiaries Gazprom Transgaz St. Petersburg and Gazprom Transgaz Ukhta, for which the central dispatching systems previously delivered and in production are being expanded in St. Petersburg und Ukhta.

With the use of PSIcontrol V7, Gazprom aims to develop a highly efficient, hierarchically structured control system for the control of the gas transportation in the vicinity of strategically important gas transportation lines. PSIcontrol V7 is intended for both the implementation of cross-magisterial as well as the local control systems at the level below these. As part of that, PSI already obtained and implemented the orders for the gas transportation pipelines Bovanenko–Uchta–Torshok and SEG previously mentioned, but also two orders for the pipeline Sachalin-Khabarovsk-Vladivostok with a regional dispatching centre in Khabarovsk.

Gazprom avtomatizatsiya is the general contractor and responsible system integrator for the implementation of the projects based on PSI software. PSI also supports Gazprom avtomatizatsiya in the concept process for the development of the system solutions and assumes the training of the engineers for the product-specific know-how of the PSI software employed. The Gas and Oil segment of PSI has been cooperating with Gazprom avtomatizatsiya for years, resulting in the conclusion of a partnership agreement in 2009.
+ + +
On the basis of its own software products, PSI AG develops and integrates complete solutions for energy management (gas, oil, electricity, heat, energy trading), production management (mining, metals, automotive, mechanical engineering, logistics) and infrastructure management for transport and safety. PSI was founded in 1969 and employs 1,700 persons worldwide.
Source: PSI AG, Berlin
See also:
PSI Receives Important Orders for Renewal of Network Control Systems
PSI Presents Comprehensive Energy Solutions at the E-world 2015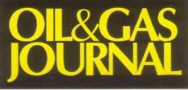 Worldwide more than
90,000 paid subscriptions


Worldwide more than 48,000 subscriptions -
100% one-year direct request qualification


'What's New' in Upstream, Midstream and Downstream Products & Services. Circulation 37,000

PennWell
Petroleum Group:
Oil & Gas Journal
Oil & Gas Journal Russia
OGJ_eNewsletter
OGJ-Website-Statistics
Oil, Gas & Petrochem Equipment
Offshore Magazine
Offshore Russia
Offshore eNewsletter
Offshore Website Statistics

Oil & Gas Financial Journal


+ + +
For more information, media kits or sample copies please contact
Andreas Sicking
+49 (0)2903-338570
wilhelms@pennwell.com www.sicking.de