Siemens: Vision 2020
We make real what matters
"Vision 2020. We make real what matters" – this is the lead theme of the 2014 Siemens Annual Report. The report explains Siemens positioning along the electrification value chain and provides a comprehensive overview of the Company's main topics.
Take a look at Siemens Annual Report for fiscal 2014 ... especially the topics
Regarding Oil & Gas please check what Siemens is saying about

Key Sectors in Process Industries:
''Some industry sectors – oil & gas and food & beverage, for example – are growing at above-average rates. We want to participate in this growth. That's why we're bundling our expertise in process industries and drive technologies and continuing to expand our related portfolio of products and software solutions''.
Source: 2014 Siemens Annual Report - Vision 2020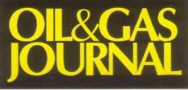 Worldwide more than
90,000 paid subscriptions


Worldwide more than 48,000 subscriptions -
100% one-year direct request qualification


'What's New' in Upstream, Midstream and Downstream Products & Services. Circulation 37,000

PennWell
Petroleum Group:
Oil & Gas Journal
Oil & Gas Journal Russia
OGJ_eNewsletter
OGJ-Website-Statistics
Oil, Gas & Petrochem Equipment
Offshore Magazine
Offshore Russia
Offshore eNewsletter
Offshore Website Statistics

Oil & Gas Financial Journal


+ + +
For more information, media kits or sample copies please contact
Andreas Sicking
+49 (0)2903-338570
wilhelms@pennwell.com www.sicking.de